How to change name of server
To change the name of your server, follow the next steps.
Step 1: Login to the Fragify panel and select your ARK server.
Step 2: You will see on the left side several sections you are looking for Configure option.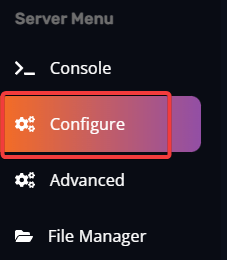 Step 3: Find Server Name variable and input the name you would like the server to use.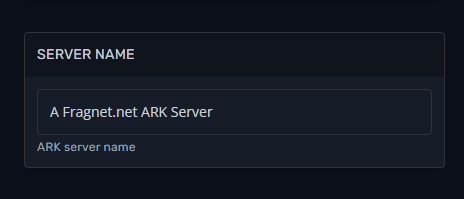 Step 4: For these changes to be reflected, restart your server. The server name has been successfully changed now.