This guide will help you understand how to become an administrator and use commands while on the server.
Adding an admin to adminlist.txt
1. Login to the Fragify panel and select your Valheim server.
2. Go to File Manager and navigate to .config/unity3d/IronGate/Valheim directory. You will need to open the adminlist.txt file.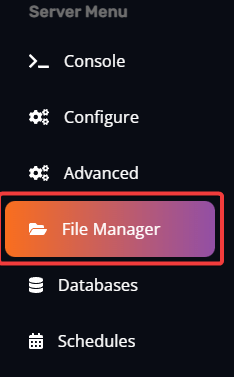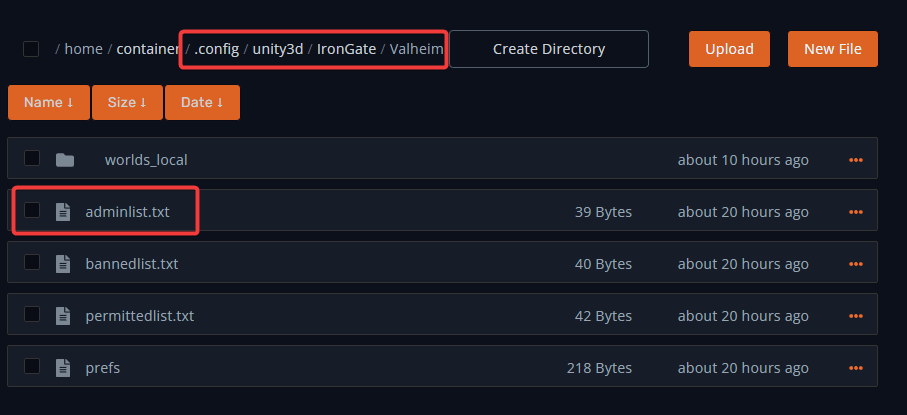 3. You will need to input your Steam64ID. If you want to add several admins, you will need to paste each Steam64ID on the new line.
If you don't know how to find your Steam64ID, follow those steps:
Go to your Steam app => Profile and right-click anywhere in the window.
Select the Copy Page URL option and paste your link on https://steamid.io/
Alternatively, you can find Steam64ID by going to the Steam website and logging in => Select your profile and look at the URL in the browser. Steam64ID is a unique identifier that is shown after https://steamcommunity.com/profiles/

4. Click on Save Content button after adding Steam64ID in adminlist.txt file.
5. Start/Restart the server for the change to be applied.
Enable admin console
1. Open your Steam client and go to Library tab = Settings button => Properties... option.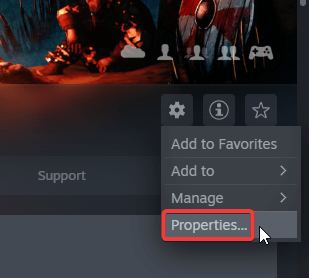 2.In the General tab, you will need to add the -console argument to your Launch Options.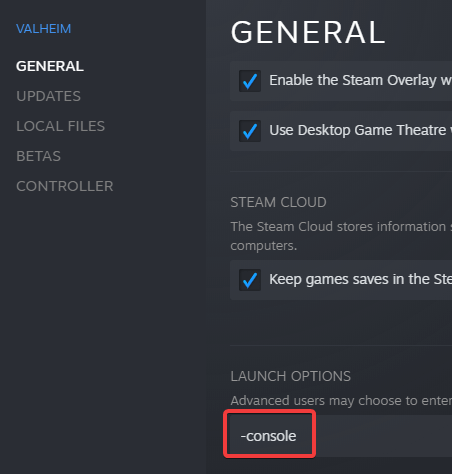 3. Start your Valheim game.
How to use the console
Start your server and join it.

Once connected, press the [F5] key to open the console.

Type "help" for all available commands.