There are multiple methods to connect to your Rust server, which we will describe here.
Via in-game server browser
1. Make sure to change server's name in Configure option on the left-side menu => Server Name variable.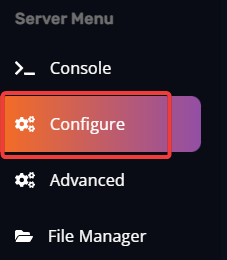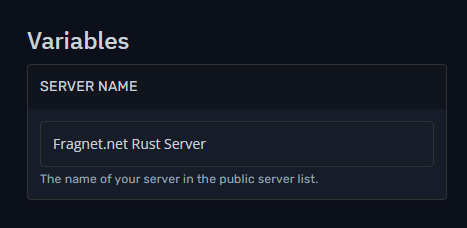 2. Start your Rust server. After starting your Rust server on the Fragify panel, please, allow 5-10 minutes for the startup process to be completed.
3. Open Rust game and go to Play Game. The server browser will appear, and you will need to choose Community tab if you did not install uMod/Oxide extension. If you have installed uMod/Oxide and plugins, you will need to choose the Modded tab. You might need to tick the box next to Show Empty to find your server faster. Also, you can select tags to find your server. Tags can be added in Configure option => Server Tags variable. You can read more about them on the official Facepunch wiki.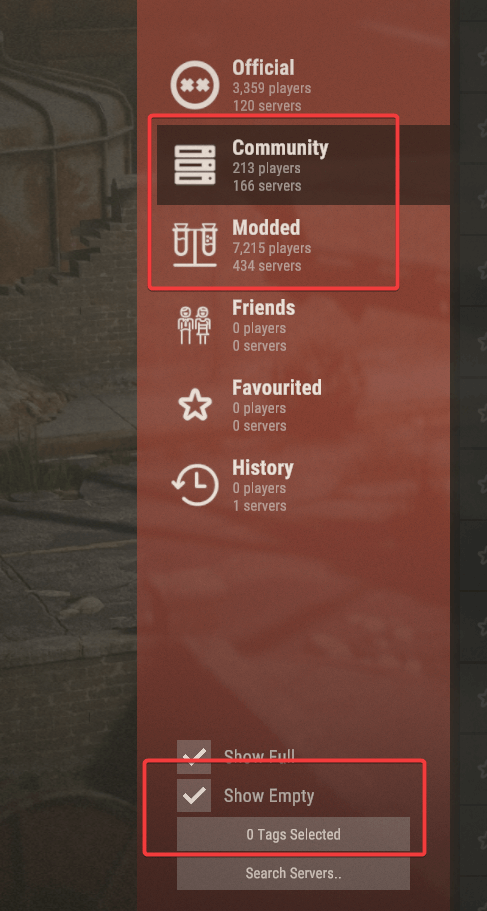 4. Type your server's name in Search Servers.. field and wait till the server appears. Sometimes you will need to click on Refresh since the server can take some time to appear due to how the listing of servers works.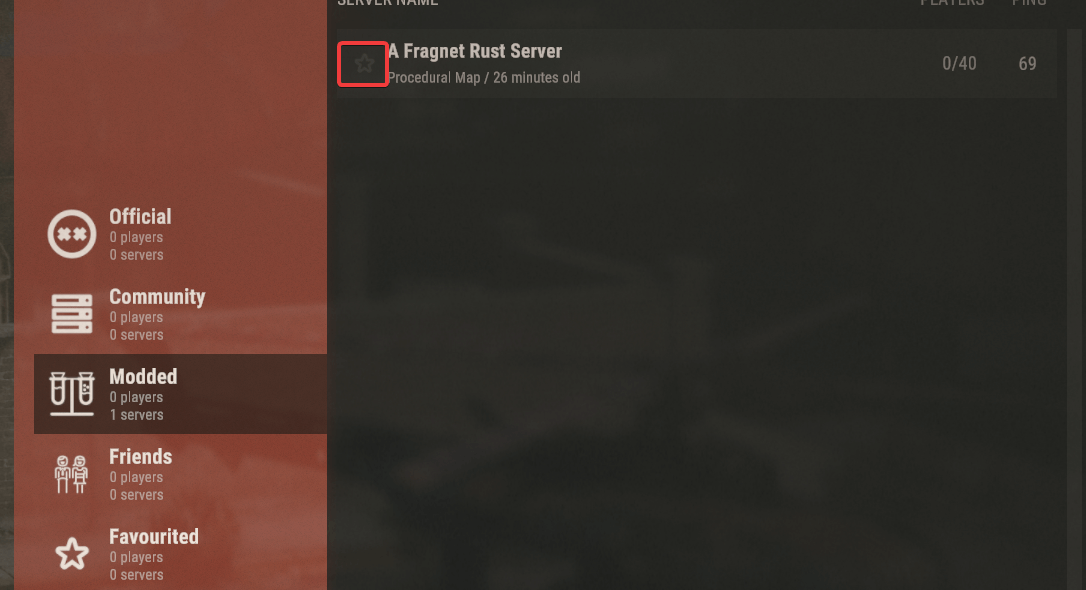 We recommend clicking on the star sign next to your server so that it can be always found in the Favorites tab.
Via in-game console command
1. Open your Rust game, and once loaded on the main menu, click the F1 key.
2. You will see a Rust console window, and you can type the following command:
client.connect yourServerIP:Port

Example:
client.connect 123.456.789.012:27015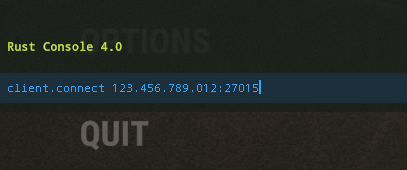 3. Click the Enter key, and you will be joining your server. If you want to close the Rust console window, you can press the F1 key again.
Via Steam Favorites
1. Open your Steam client and navigate to View tab => Servers option.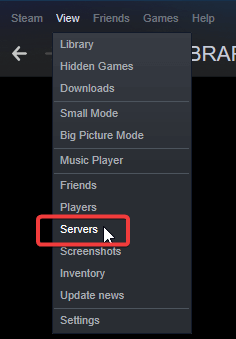 2. Go to the Favorites tab and click on the Add a server button.
3. You can input your server's IP and port and click on Add this address to favorites, and you will be able to access your server at any time from the Favorites tab. You can also click on Find games at this address... and you will see your server.