How to change your server name
Just like the other parameters that are adjusted via variables in Configure option for Rust, server name option is not an exception.
To change your RUST server name simply follow these steps:
Login to the Fragify panel and select your Rust server.

Navigate to the Configure option on the left-side menu.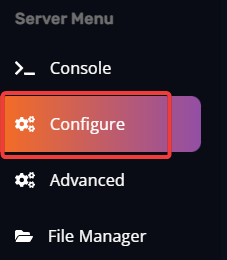 Look for the Server Name variable and set it to any name you would like your server to have.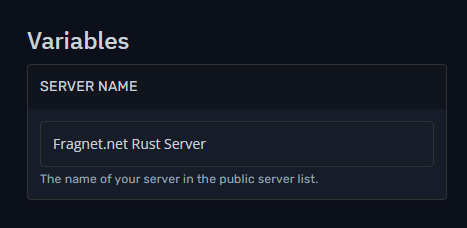 Restart the server so the changes can take effect.