Uploading your own save game to the server is really easy. Follow these steps and you will have your save game on the server in no time!
Preparing the save game
=============================
You have to locate your save game on your PC (usually C:\Users\USERNAME\Documents\My Games\FarmingSimulator2022\savegamex (x representing your savegame slot).
After you open the "savegame" folder you will see many files such as XML, GDM, or cache...
Select all files from that folder, right click on them and press "Add to archive". Make sure it's .zip format.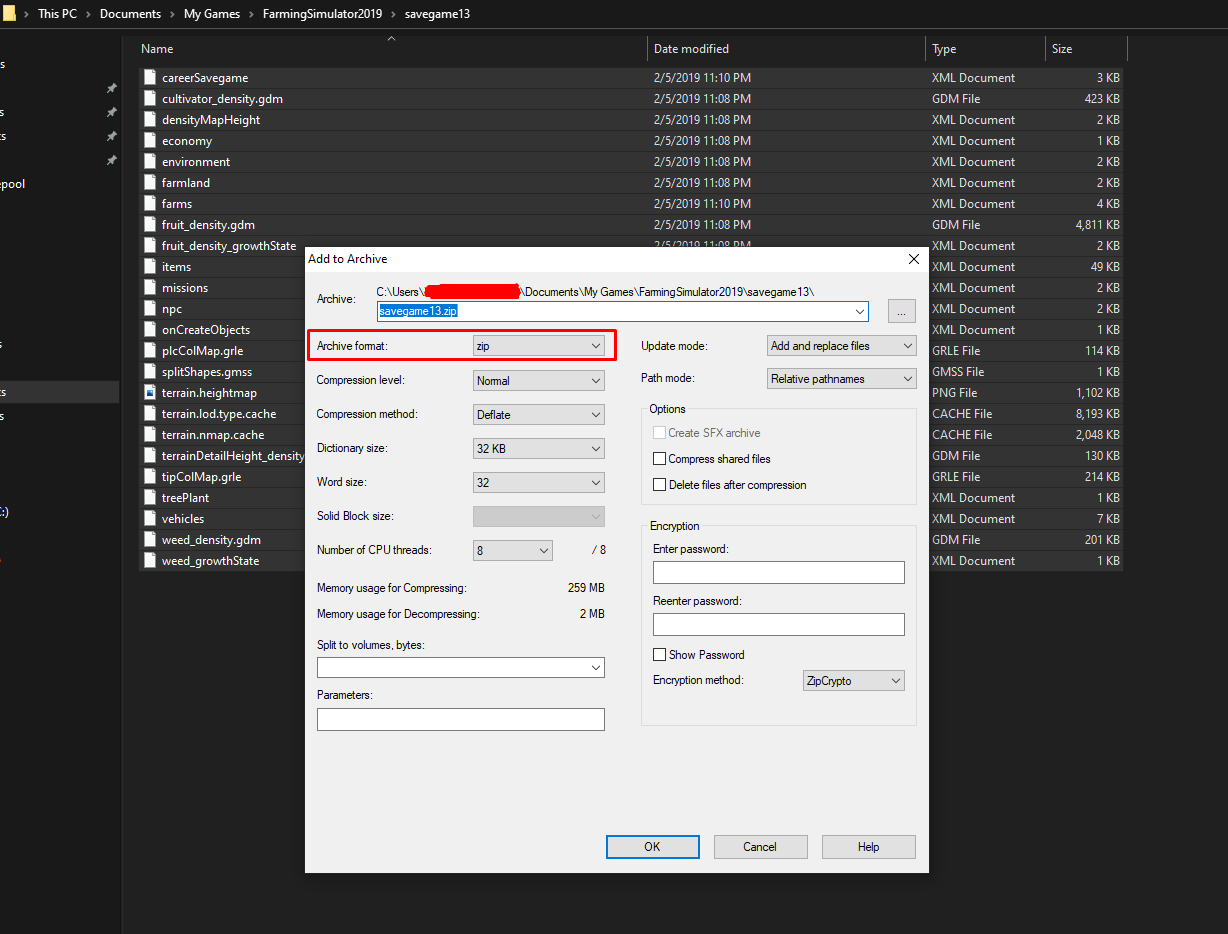 Uploading the save game
Open your Farming Simulator 22 Control Panel
Navigate to "Savegames" tab
Select any of the free slots, name the save game to your liking 
Press the "Choose File" button, and select that .zip archive we created 
Press the "Upload" button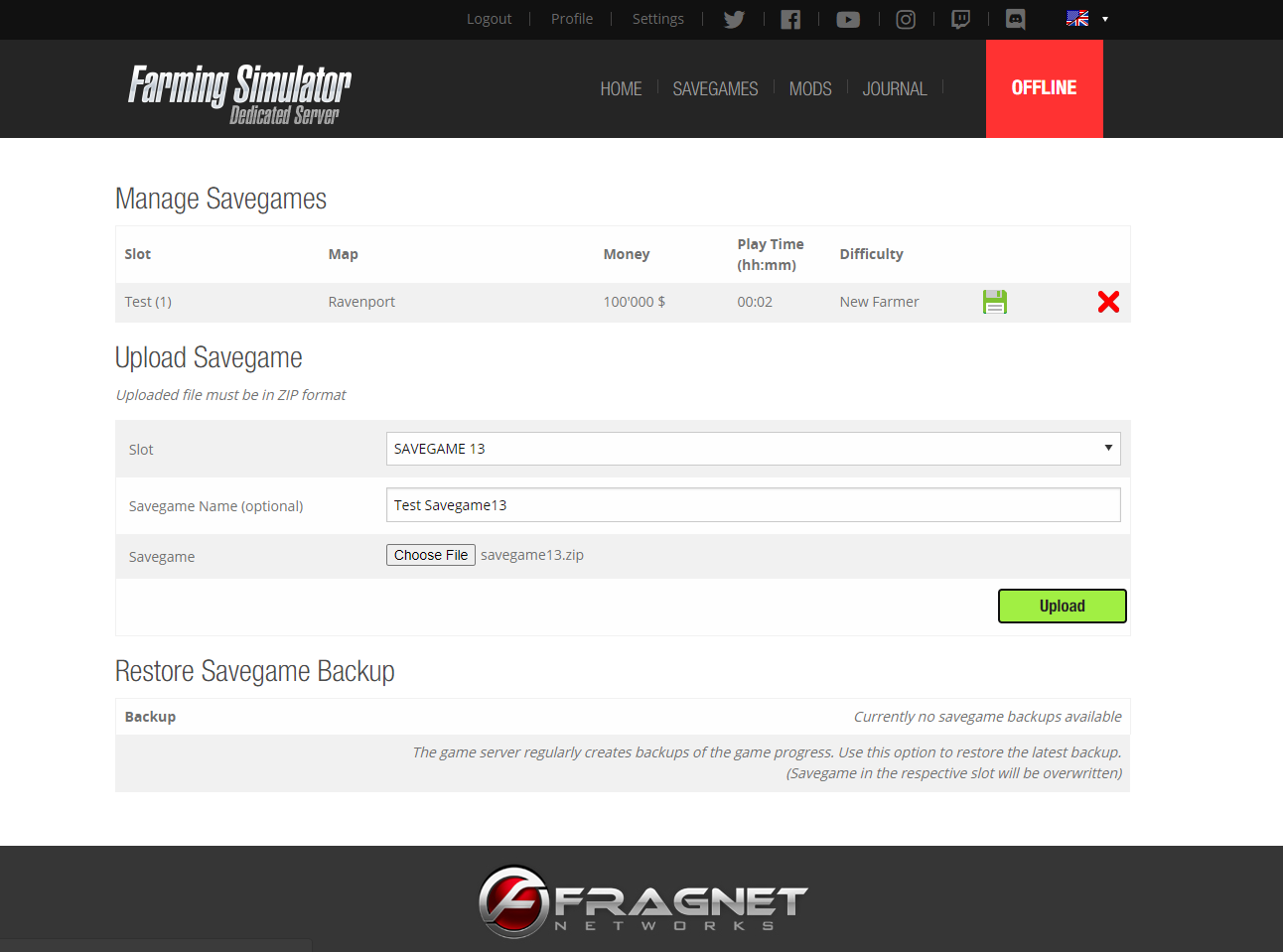 If everything done correctly, your save game should be listed under "Manage Savegames"
Make sure that your newly added save game is selected on "Savegame Slot" under the "Home" tab before starting your server!