How to switch between vanilla Terraria, tModLoader and TShock
Apart from vanilla Terraria, you can also use TShock and tModloader, which allow the use of mods.
You can read more information about: * TShock: https://github.com/Pryaxis/TShock
tModLoader: https://tmodloader.net/
1. We recommend backing up your world files that can be accessed via File Manager. The default location: saves/Worlds.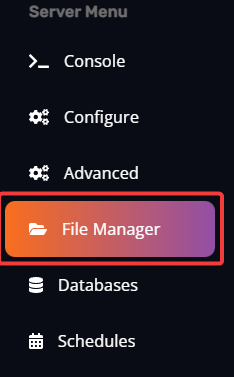 The easiest way to make a backup is to tick the box close to /home/container/saves/Worlds, which will select all files in this directory. Click on Archive button at the right-bottom corner. Afterwards, the new archive will be generated, and you will need to click on the ... => Download option in the menu.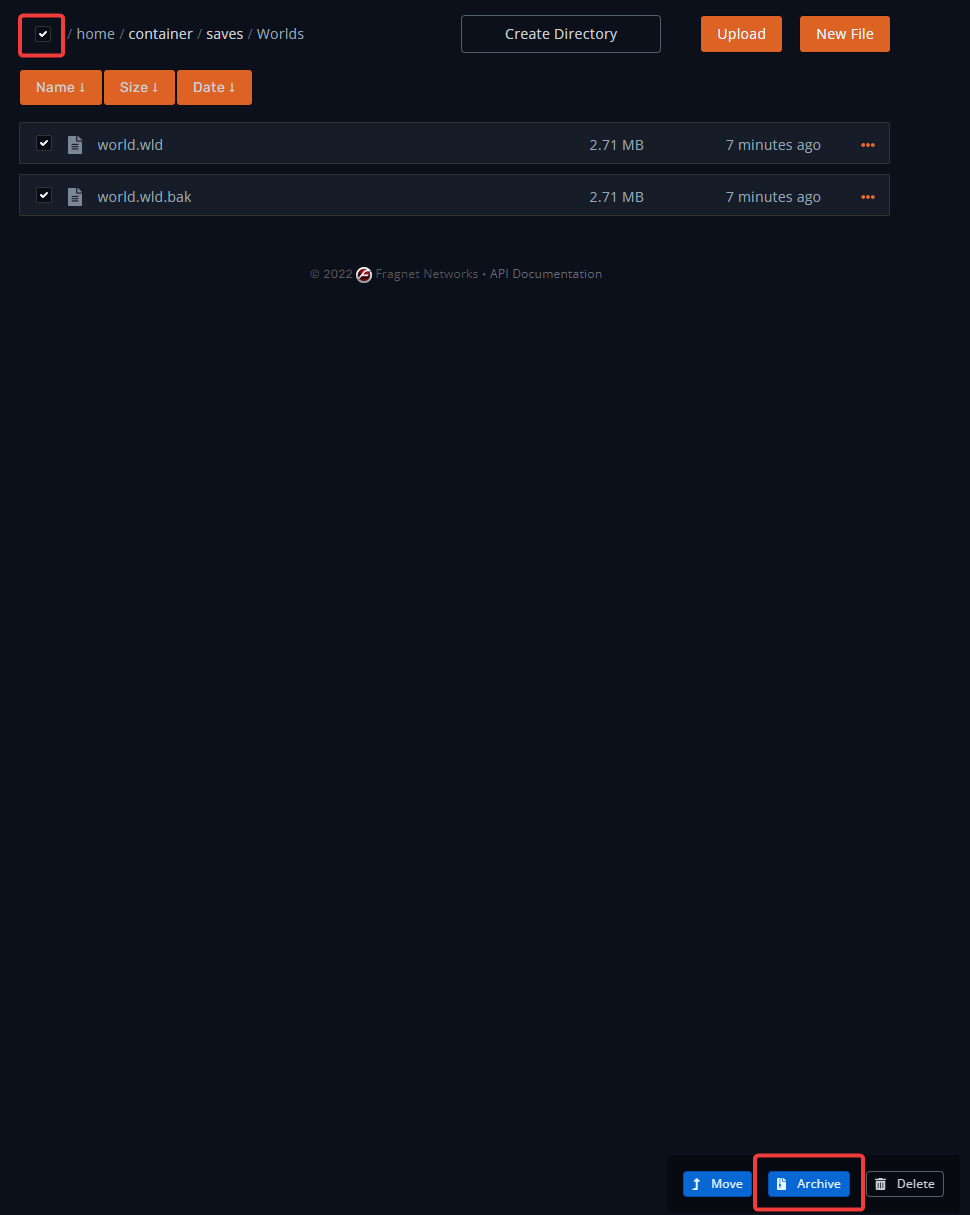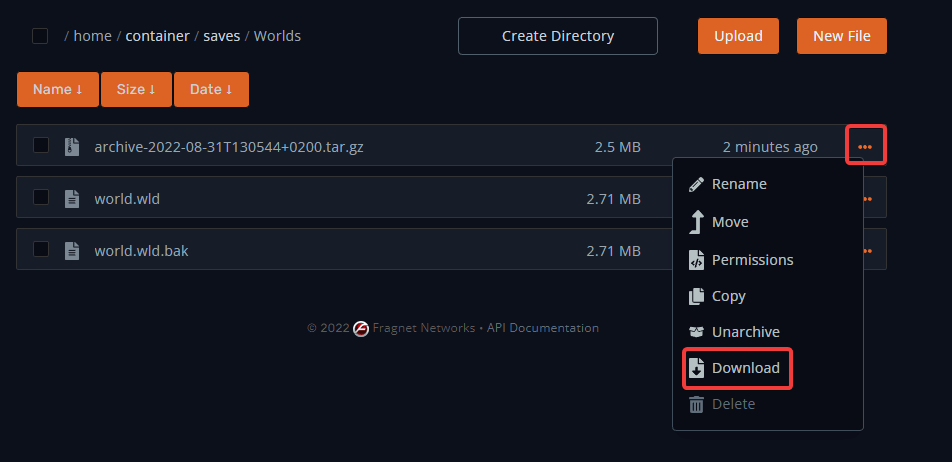 You can also use the Backups function, which can be found on the left-side menu. Click on the Create a Backup button and input Backup Name. Afterwards, click the Start Backup button, and your server files will be saved in remote backup.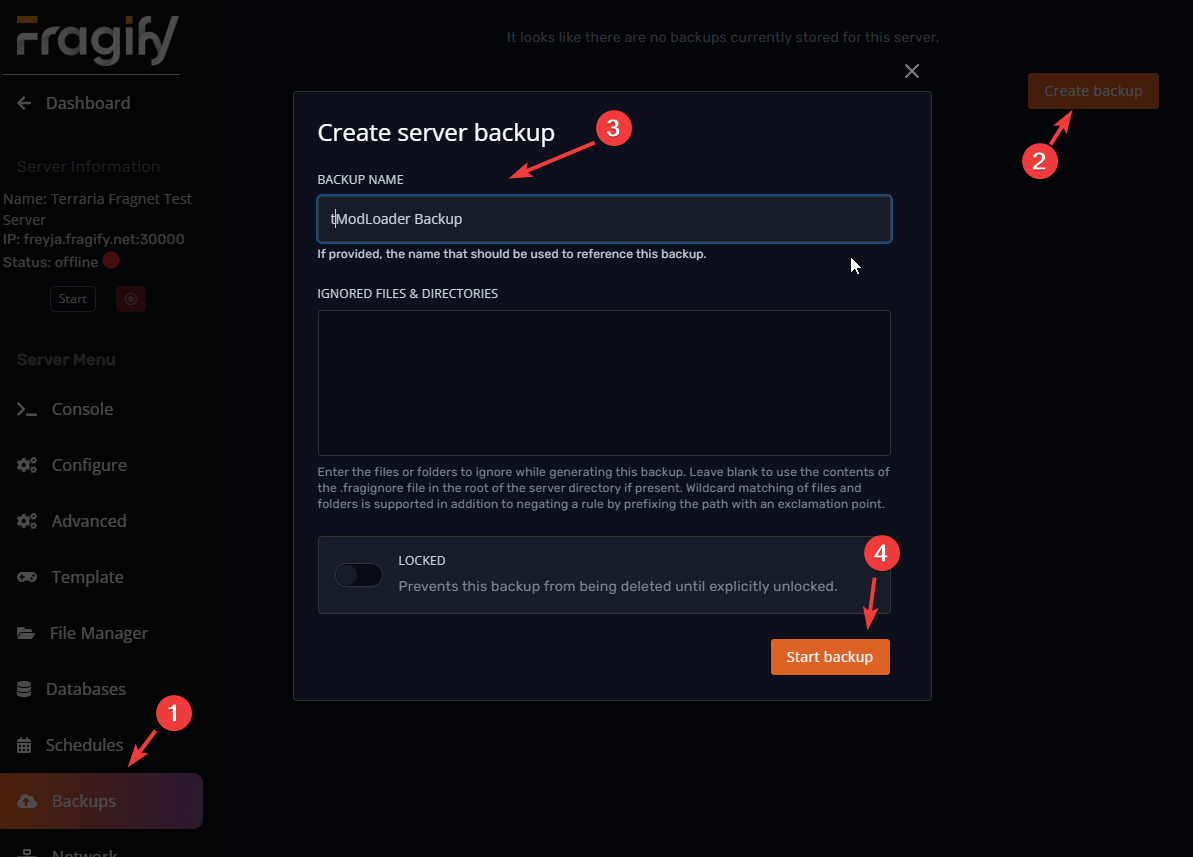 2. Go to Template on the left-side menu and select Server Type that you would like to install.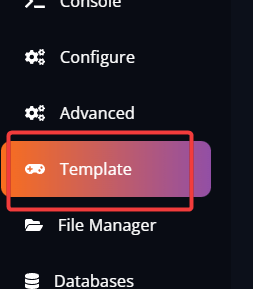 3. Click on Don't Delete Files, so it will become Delete Files.
NOTE: Your server may fail to start up if not all files are deleted before installation.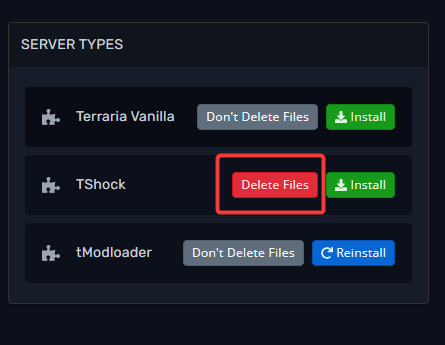 4. Click on Install and start your server.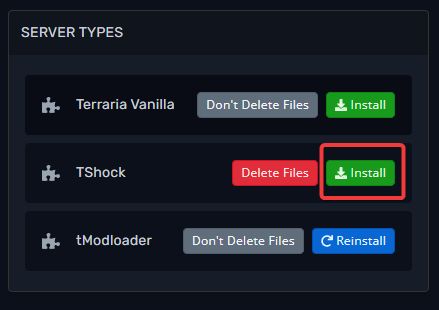 Your server will run TShock/tModLoader/Vanilla version now.